METGALEX Janiak Sp.J.
Metgalex Janiak Sp. J. is a company with over 60 years of history. We are a metalworking company. We provide CNC turning and milling, stamping, welding, laser cutting and bending services. The implemented ISO quality system guarantees the highest quality of products.
Partners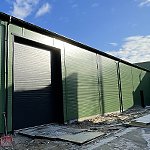 Construction of a new production hall
We have started the construction of modern production facilities
We are monitoring the progress of construction works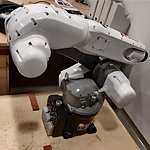 Precise CNC machining robot
New hardware purchase - a precise CNC machining robot
We develop modern technologies
Precision lathes
Reliable grinders
We operateConvenctional machine toolsProfessional CNC machines
Precise CNC machining
Professional machines and qualified staff to operate them
CNC Machines:
We have efficient machines that enable precise machining.
Machining is a process that allows you to obtain the desired shape and roughness of surface. In our machine park we have high-class devices characterized by very high accuracy. We operate 11 CNC lathes (including 5 with the possibility of milling), 4 CNC milling machines, 4 CNC longitudinal machines (with the possibility of milling), and our high-performance CNC circular saw is used to make cuts on bars, pipes and profiles.
Turning: max. diameter 350 mm, tolerance ±0,01 mm
Milling: max. dimensions 600 × 400 × 400 mm
CNC bars and pipes cutting: max. diameter 100 mm