METGALEX Janiak Sp.J.
Metgalex Janiak Sp. J. is a company with over 60 years of history. We are a metalworking company. We provide CNC turning and milling, stamping, welding, laser cutting and bending services. The implemented ISO quality system guarantees the highest quality of products.
Partners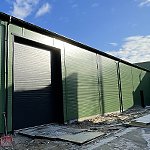 Construction of a new production hall
We have started the construction of modern production facilities
We are monitoring the progress of construction works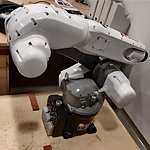 Precise CNC machining robot
New hardware purchase - a precise CNC machining robot
We develop modern technologies
Laser burner
Press brakes and bending machines
We work onBeyeler, Lang, and Macribending machines and press brakes
CNC pipe bending | CNC sheet bending | CNC pipe manipulation bending
By using plastic processing of metals, we obtain a very wide range of products
Metal bending
Our company performs bending processing of metal pipes with both round and square profiles.
We bend pipes and sheets using a very precise CNC technique. Thanks to this, we are able to produce even the most sophisticated products according to specific clients' orders. The pipes prepared by us using the CNC technique are used in various industries, e.g. as components of garden furniture, various types of carriers, stands or gas cylinder trolleys. Our numerical control bending machines and press brakes allow us to manufacture products such as housings or boxes.
High quality of implementation
Precision enabled by the use of CNC technology
Wide application of the products made