METGALEX Janiak Sp.J.
Metgalex Janiak Sp. J. is a company with over 60 years of history. We are a metalworking company. We provide CNC turning and milling, stamping, welding, laser cutting and bending services. The implemented ISO quality system guarantees the highest quality of products.
Partners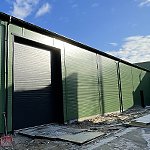 Construction of a new production hall
We have started the construction of modern production facilities
We are monitoring the progress of construction works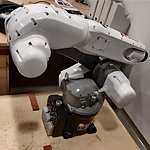 Precise CNC machining robot
New hardware purchase - a precise CNC machining robot
We develop modern technologies
ISO 9001:2015
PN-EN ISO 3834-2:2007
We use BystronicBystar 4020 laserSteel and plates laser cutting
Stainless steel laser cutting | Cconstructional steel laser cutting
Cutting of sheets, pipes and profiles with Bystronic Bystar 4020 laser
Machines:
The Swiss Bystronic Bystar 4020 laser cutting machine provides almost unlimited cutting possibilities.
Cutting with a laser is a process that allows you to make very precise cuts. In our company, we work with a Bystar 4020 laser cutter from the renowned Swiss company Bystronic. Its worktable has a rare size, which is 4000 × 2000 mm. These parameters, combined with the power of the machine, enable almost unlimited possibilities of sheet metal cutting. Thanks to the so-called third axis of the machine, we also have the option of processing pipes and profiles. The implemented ISO 9001: 2015 standards and the European Welding Certificate guarantee quality, reliability and punctuality.
Sheets (max. size 4 × 2 m , max. thickness: black steel – 15 mm, INOX – 8 mm)
Structural steel thickness: up to 15 mm
Stainless steel sheets thickness: up to 10 mm
Pipes and profiles: wall thickness up to 12 mm, max. diameter 80 mm