METGALEX Janiak Sp.J.
Metgalex Janiak Sp. J. is a company with over 60 years of history. We are a metalworking company. We provide CNC turning and milling, stamping, welding, laser cutting and bending services. The implemented ISO quality system guarantees the highest quality of products.
Partners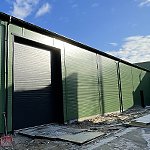 Construction of a new production hall
We have started the construction of modern production facilities
We are monitoring the progress of construction works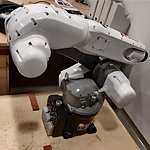 Precise CNC machining robot
New hardware purchase - a precise CNC machining robot
We develop modern technologies
Reliable methods
MIG/MAG, TIG I PULS
We offerall kinds of welding servicesto our clients
Precision welding of steel components
We are constantly expanding our pool of welding and fusion machines
Any welding services:
Metgalex customers can order any welding service that will be performed by qualified welders.
Our company provides services in the field of welding steel of various grades as well as coloured materials. For this purpose, we use the ZP-20 and ZS-250AC/DC feeders, and for the welding process itself, we use Argon shields and a mixture of Argon and carbon dioxide. Our staff includes qualified workers with welder licences. We are constantly expanding our machine pool with new welding and fusion devices in order to be able to fulfil even the most specialized orders.
Our machines:
MIG/MAG Mega Puls RMP450 welder
MIG/MAG Montig 250 AC/DC welder
MIG/MAG AristoMig 400 welder
MIG/MAG Dalex CGL 322 welder
MINIMAG Electronic Minimag 250 welder
PRO TIG 320P welder
MIG/MAG 500 Puls welder
MIG/MAG TEP401 welder
MIG/MAG Bester welder
MIG/MAG 350 Puls welder
MIG/MAG 215AC/DC welder
Automatic welding machine for welding strictly defined products