METGALEX Janiak Sp.J.
Metgalex Janiak Sp. J. is a company with over 60 years of history. We are a metalworking company. We provide CNC turning and milling, stamping, welding, laser cutting and bending services. The implemented ISO quality system guarantees the highest quality of products.
Partners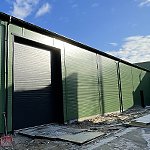 Construction of a new production hall
We have started the construction of modern production facilities
We are monitoring the progress of construction works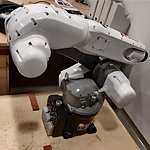 Precise CNC machining robot
New hardware purchase - a precise CNC machining robot
We develop modern technologies
Corrosion protection
Own powder coating unit
Comprehensivepowder coating servicesDurable finish
Powder coating Zinc-plating Nickel plating
We finish products of both larger and smaller dimensions with durable powder paints
Finishing treatment
We offer product finishing using the powder coating technique.
Our products are finished with powder coating. Thanks to this technique and appropriate preparation, surfaces become resistant to corrosion, mechanical damage, chemical agents and high temperature. As a result, we get very durable products. In addition, we have the capabilities to make products with galvanized, nickel-plated or oxidized coating. Galvanic coatings are made for us by our friends who have many years of specialized electroplating experience.
Advantages of powder coating:
corrosion resistance,
resistance to mechanical damage,
resistance to chemicals,
high temperature resistance.