METGALEX Janiak Sp.J.
Metgalex Janiak Sp. J. is a company with over 60 years of history. We are a metalworking company. We provide CNC turning and milling, stamping, welding, laser cutting and bending services. The implemented ISO quality system guarantees the highest quality of products.
Partners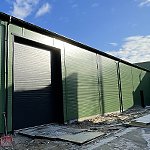 Construction of a new production hall
We have started the construction of modern production facilities
We are monitoring the progress of construction works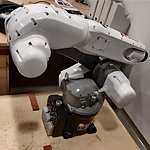 Precise CNC machining robot
New hardware purchase - a precise CNC machining robot
We develop modern technologies
Precision
Repeatability
CNC turning servicesProfessional metal processingManufacturing of any metal elements
CNC Turning | Metgalex | Over 60 years of experience
Turning with numerically controlled machines - a combination of machine precision and professional supervision
Metal processing:
We provide CNC turning services on metal materials
One of the machining methods we use is CNC turning. The turning method based on numerical control allows for the production of parts that are characterized by high precision and repeatability. This makes it possible to manufacture any number of identical metal parts. At Metgalex, we have over a dozen CNC machines which we use to create the ordered products. Our specialists supervise the CNC turning process, guaranteeing the highest quality of our parts.
Advantages of CNC turning:
precision and repeatability of performance,
the possibility of producing a large number of identical parts.