METGALEX Janiak Sp.J.
Metgalex Janiak Sp. J. is a company with over 60 years of history. We are a metalworking company. We provide CNC turning and milling, stamping, welding, laser cutting and bending services. The implemented ISO quality system guarantees the highest quality of products.
Partners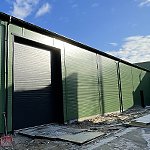 Construction of a new production hall
We have started the construction of modern production facilities
We are monitoring the progress of construction works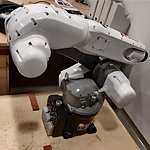 Precise CNC machining robot
New hardware purchase - a precise CNC machining robot
We develop modern technologies
We offer cutting, bending
Drawing and punching
We makethe toolsrequired for the production of pressed products
Cold pressing | Hot pressing of steel elements
Most processes are carried out on presses and benders
Own tools:
We are able to make the tools needed to produce various bent or pressed products.
Pressing is a cold or hot forming process used in Metgalex, as a result of which we can obtain any desired shape of a given product. During pressing, we use our machines, and we have, among others 12 eccentric presses with a pressure of 15–200 tons and one hydraulic press with a pressure of 100 tons. We also make dies and presses ourselves. Such facilities allow for the production of products of any shape ordered by our customers.
12 eccentric presses with a pressure of up to 200 tons
1 hydraulic press with a pressure of 100 tons
Our home-made dies and presses